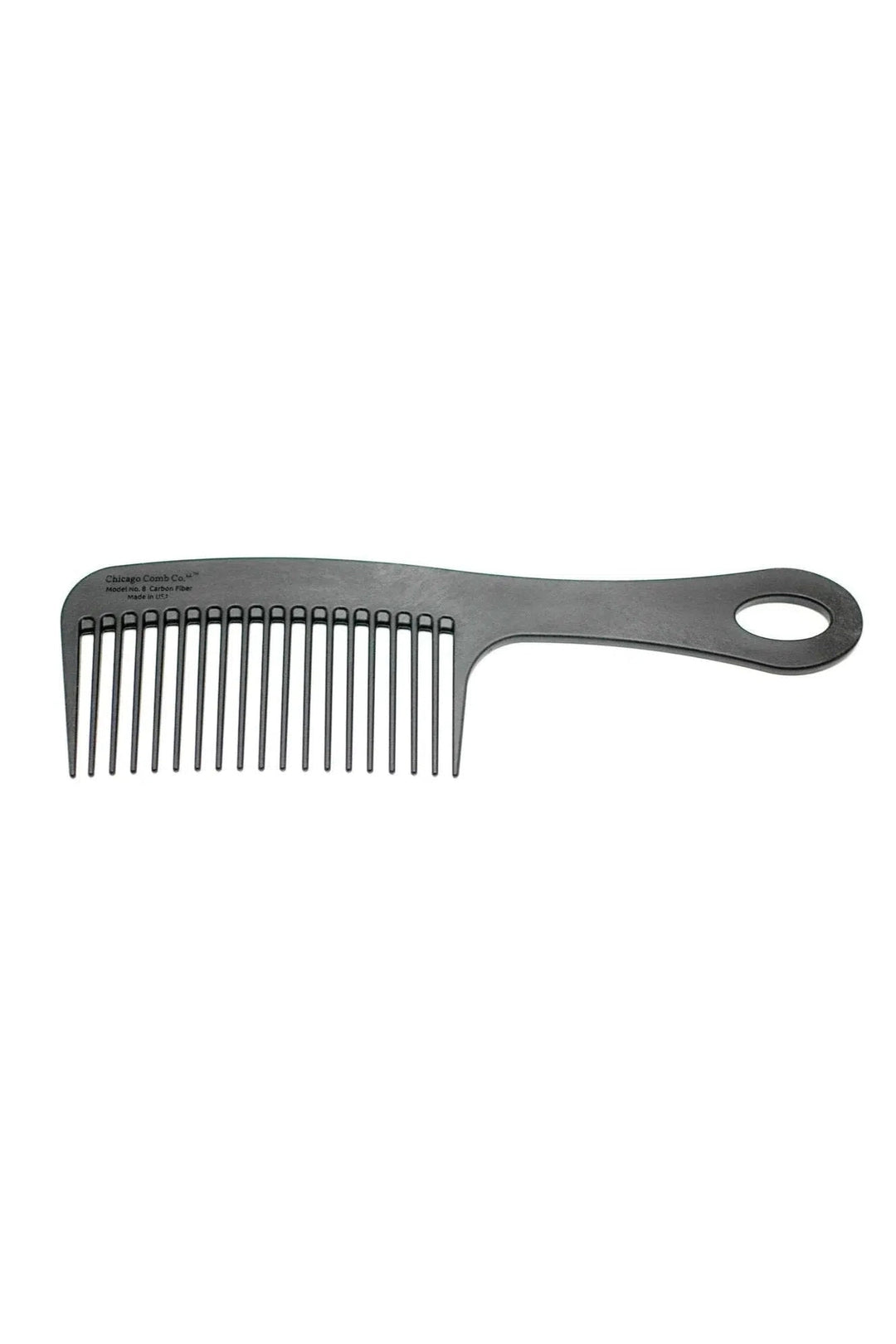 The Bearded Mack Custom Carbon Fiber Chicago Comb #8
Regular price
$14.99 USD
/
In stock, ready to ship

Inventory on the way
The Bearded Mack has partnered with another incredible USA company that makes some of the absolute best combs in the business. Each comb is custom engraved with The Bearded Mack logo. You won't be disappointed with any of these choices.
Made of a very high quality carbon fiber composite that's ultra smooth, strong, and light. Carbon fiber is also naturally anti-static, unlike traditional plastic combs which can give you unpleasant "static shock." It's also heat- and chemical-resistant, unlike regular combs, and is far more durable. A truly professional-grade comb.
Chicago Comb Model No. 8 - The Model No. 8 Carbon Fiber is the ultimate comb for medium to long, thick, curly, and natural hair. Ideal for both men & women. Its ultra-smooth, rounded teeth easily glide through the hair to; Gently detangle wet or dry hair, including very long and thick hair, and large beards. Extra long tines add lift and create incredible volume. Anti-static to reduce frizz and eliminate "static shock". Convenient loop at the end to hang up comb after use (can be left in the shower without warping, unlike many combs). This comb is 8.5" Long and 2.5" High.

**Sorry, no discounts for this product!