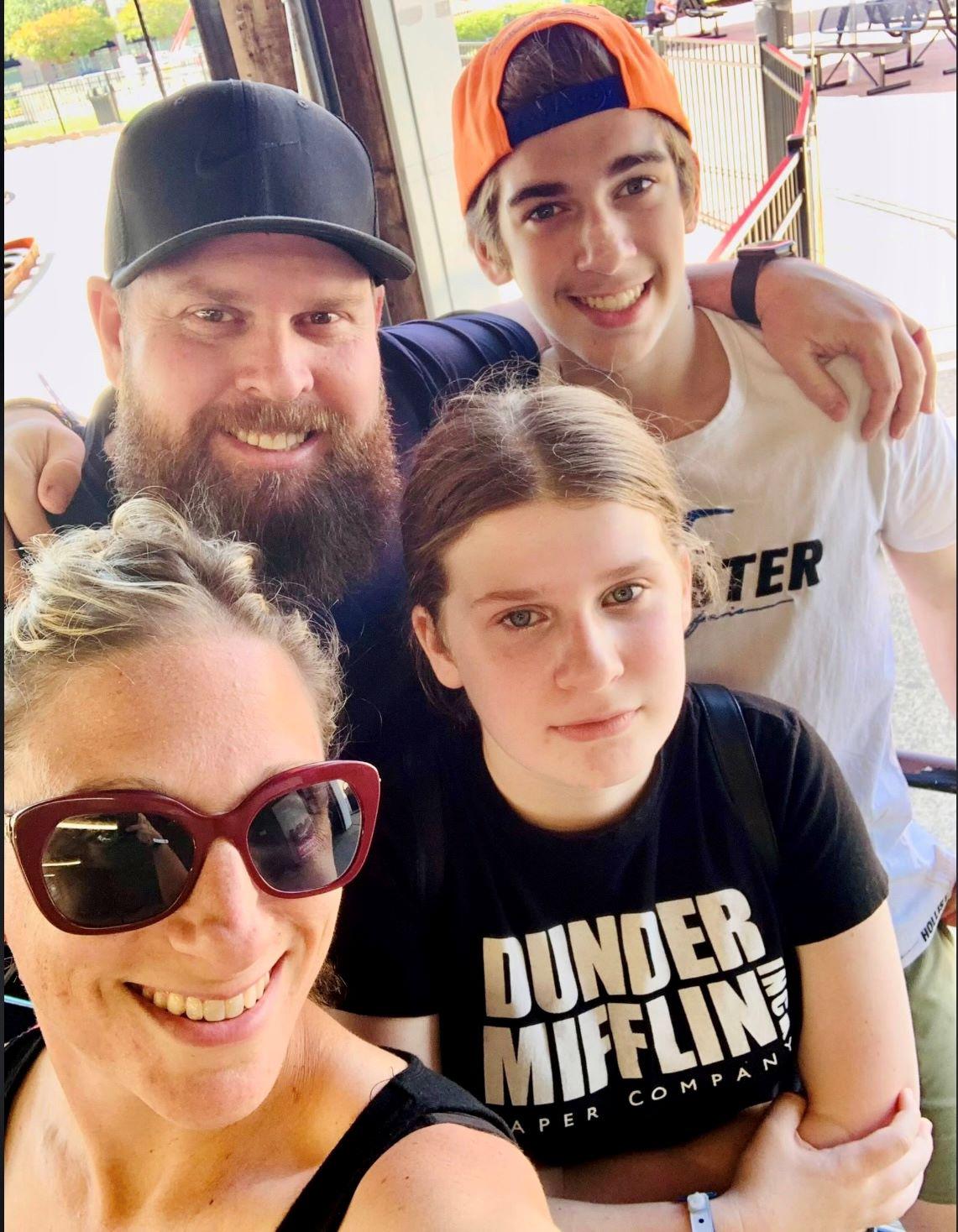 The Bearded Mack is all about family!
Beard care has been a passion of mine for several years, but it wasn't until a passing suggestion from Mrs. Bearded Mack about starting a business that our small-batch business was born. There was a lot more to it though.
The Bearded Mack Grooming Co was born from the lack of uniqueness in the beard product market. We were unhappy with the same ingredients in every product we bought and believed we could provide something better. 
What you see is the product of a year of testing and logistics that led to a full-fledged launch in late 2019. It wasn't without the traditional sweat equity and it certainly couldn't have been done without the support of my family. The nine-year old (now 12) is a little young for a beard, but we're considering allowing the 12-year old (now 15) to grow one. The 15 year old now works for The Bearded Mack to bring you these amazing products.
The scents we sell were tested, with liberal contributions from the family on what smelled good. I enjoyed creating them, but I'm not sure everybody else loved that I'd interrupt their daily adventures to take a whiff. The younger child became convinced that ginger was in every scent. Since then, we've decided to re-name her Ginger. She doesn't enjoy it, but it's all for the greater good.  
Our products are handmade and we don't cut corners. Only the absolute best ingredients for our beards and yours. We also don't test any product on our furry friends. Yes, we have two dogs, Hank (12lb Havapoo) and Harvey (85lb Goldendoodle).
The Bearded Mack is a true small-batch, family owned company and we do all this right here in the USA. 
We hope you love our products and we would absolutely love to hear from you. There are several ways to reach us if you need anything. We thank you for swinging by our site to check out what's really important...your beard.