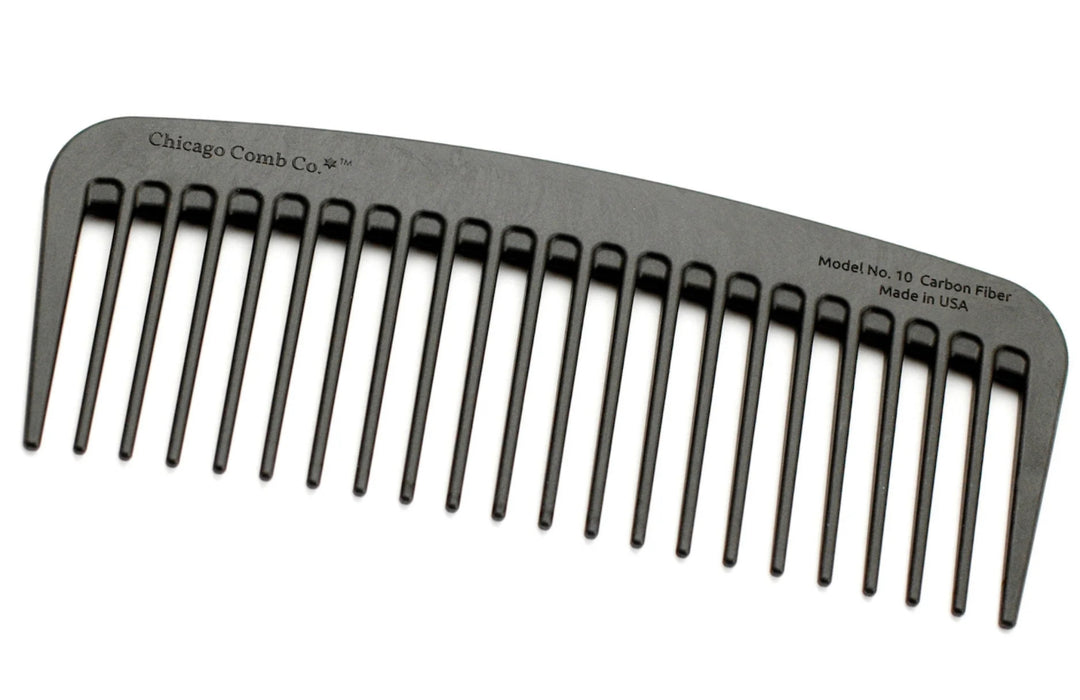 The Bearded Mack Custom Carbon Fiber Chicago Comb #10
Regular price
$14.99 USD
/
In stock, ready to ship

Inventory on the way
The Bearded Mack has partnered with another incredible USA company that makes some of the absolute best combs in the business. Each comb is custom engraved with The Bearded Mack logo. You won't be disappointed with any of these choices.
Made of a very high quality carbon fiber composite that's ultra smooth, strong, and light. Carbon fiber is also naturally anti-static, unlike traditional plastic combs which can give you unpleasant "static shock." It's also heat- and chemical-resistant, unlike regular combs, and is far more durable. A truly professional-grade comb.
Chicago Comb Model No. 10 - The Model No. 10 Carbon Fiber is a uniquely versatile compact wide tooth comb, perfect for both men and women. Its long, smooth teeth are ideal for detangling and combing long, curly, and natural hair, as well as large beards. 5 inches in length.
Model 10 is a great daily use bathroom and shower comb, and also fits perfectly in bags, pockets, and handbags. Made of a carbon fiber composite that's smooth, strong, and light. It's also anti-static, resists heat and chemicals, and can be left in the shower without warping. Made in USA.

**Sorry, no discounts for this product!