The Bearded Mack Groomsman Box
Making Memories
Of A Lifetime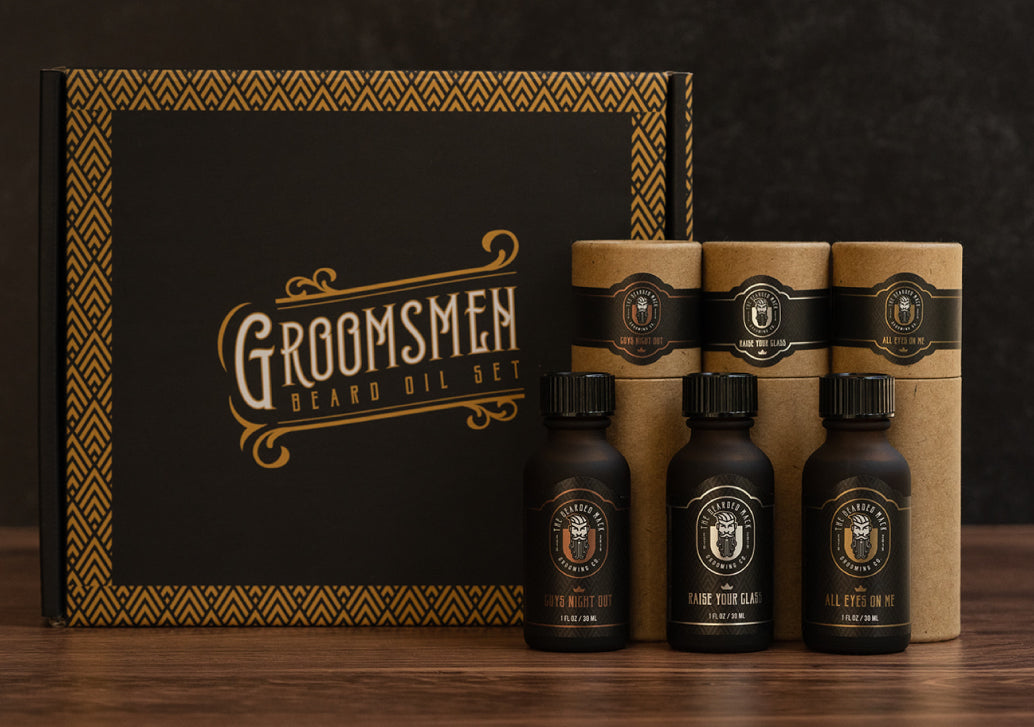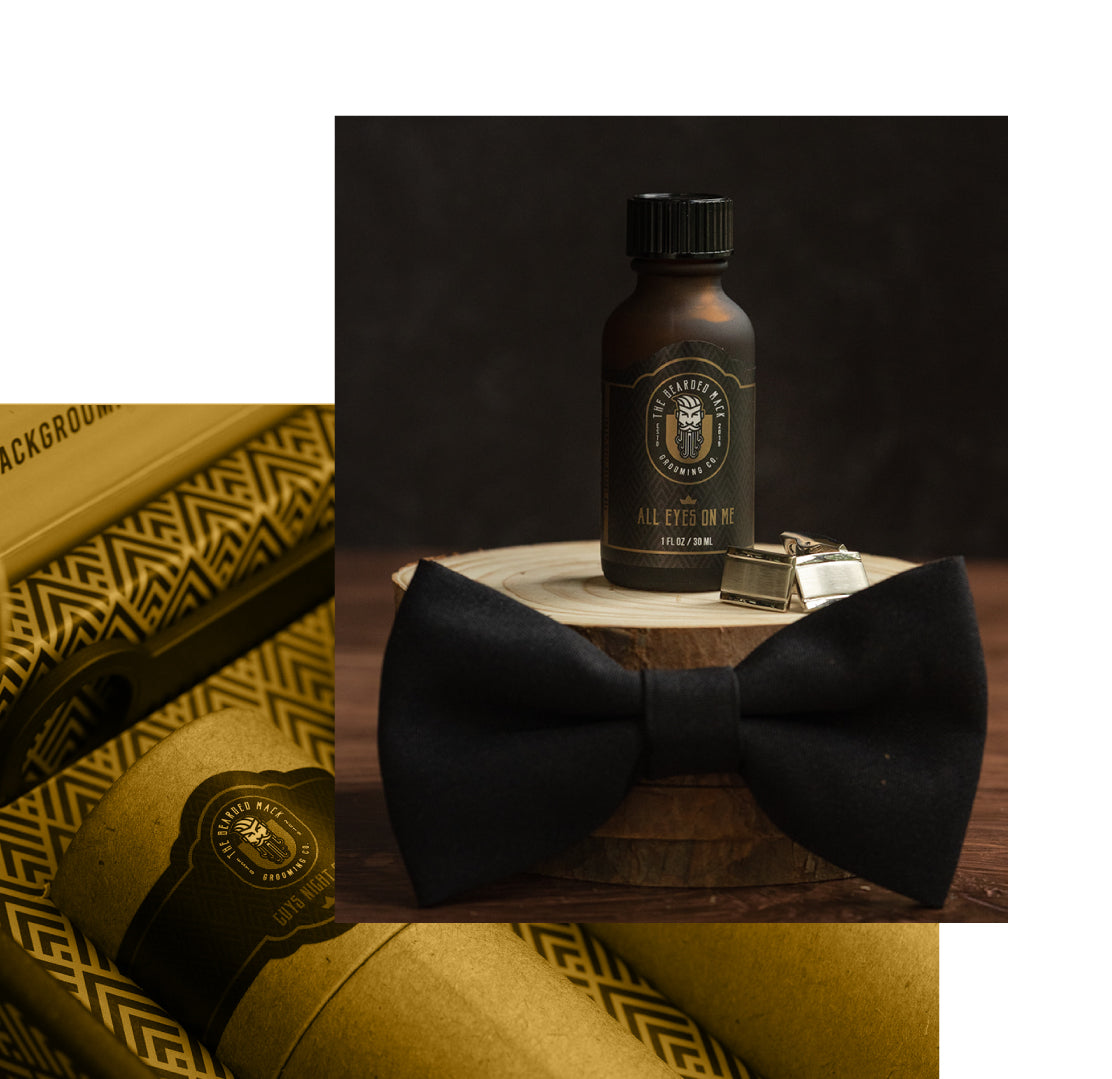 There is nothing more unique than the gift of one of our groomsman boxes for your special occasion.
It's welcoming and says "thank you" to the special friends that surround you as you carve a path through one of the most important moments of your life.
The setting features a unique and stylish in design. Our aim was to have it fit in with the rest of your plans. We've created a great collectible which is tailored like a cigar box with a theme that harkens back to the Great Gatsby and the Roaring 20s.
Inside, you'll find themed oils for each occasion on the journey to your wedding day.
Bachelor party? We've got you covered. Rehearsal dinner? Yep, we've got that too. There's also a very special scent for your wedding day and the match of a lifetime. These scents are stored inside of what can only be described as a cigar tube.
Not to be outdone, but we've kept the smokey theme. Included is a Bearded Mack comb for your beard that's styled like a cigar cutter. Just don't try to actually cut any cigars, you'll probably be disappointed in the performance.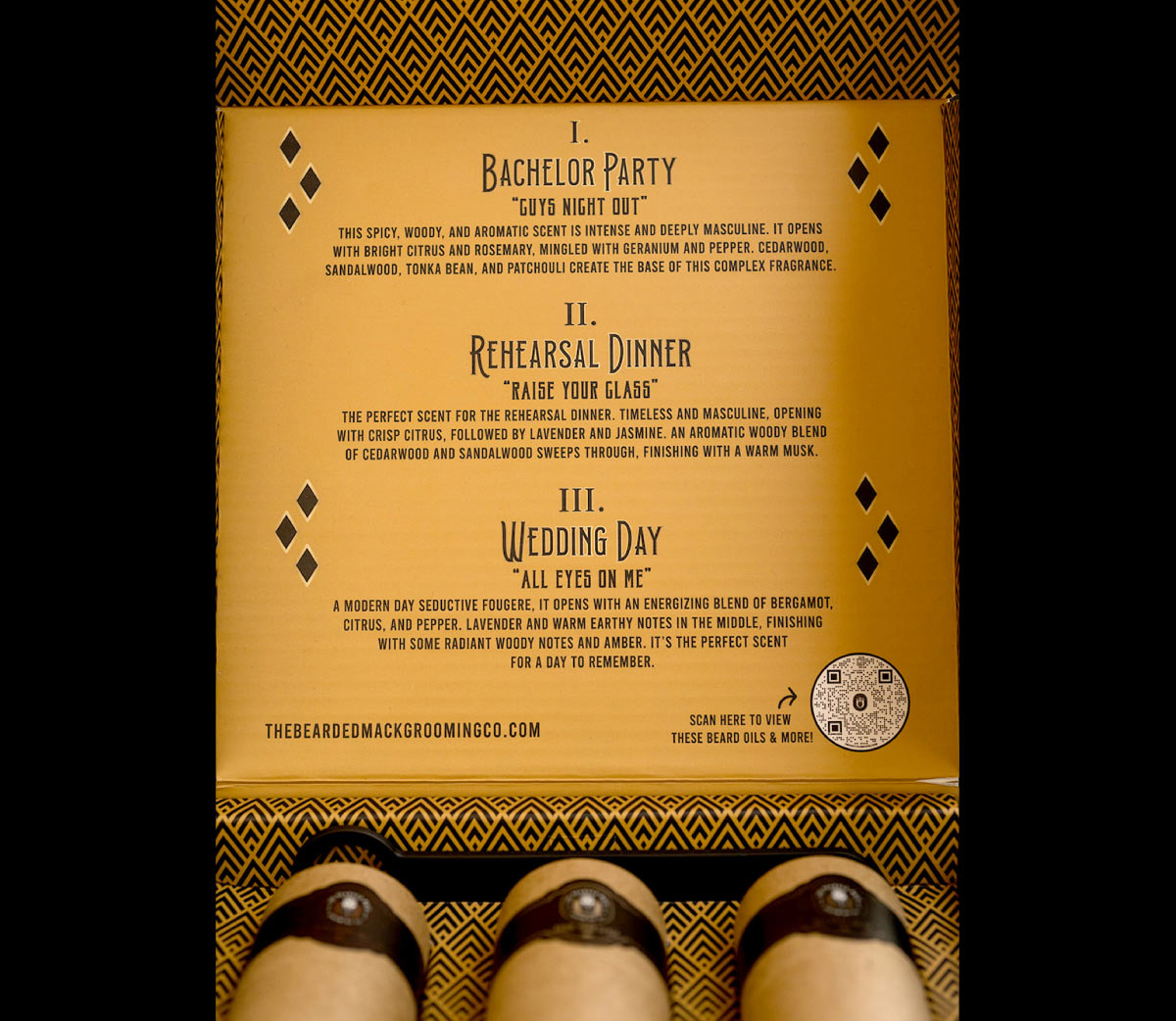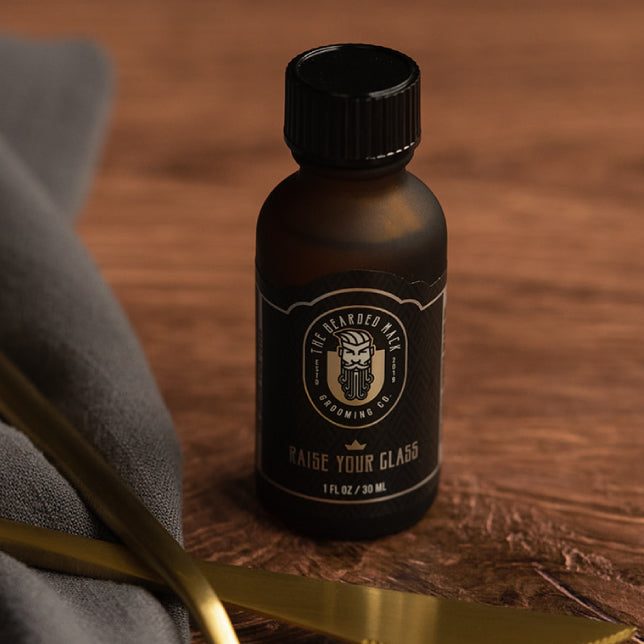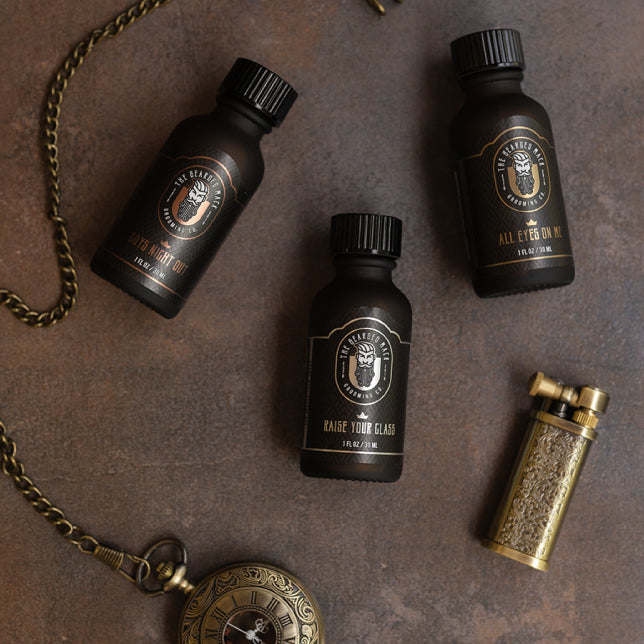 Each of our specially designed oils are the highest quality on the market today.
You will not be disappointed. This set is great for cigar and whiskey enthusiasts. It also makes a great gift that pushes the norm for your big day. We don't know about you, but we have multiple flasks in our cabinets. It's time for a change. That change comes with the Bearded Mack Groomsman box.